With the help of AARC, Twelve Gates Arts (12G) will produce two group exhibitions that explore diverse religious and spiritual identity formations in South Asian America, particularly within the religious minority communities.
The first exhibition, Conference of Birds is a group exhibition that extrapolates the queer themes and forms of religious mythological creatures from Islamic, Christian, and Hindu-Buddhist traditions in stark relief amongst the current geopolitical influence of religion. Conference of Birds centers queer and trans South Asian artists who are examining, reimagining and disrupting religious mythological creatures. This exhibition will explore visual representations of these icons, therein tethering modern-day queer existence, and the significance of queer and trans leaders in modern-day justice movements to a centuries old, global tradition.
The second exhibition, Palimpsets of Memory features artists exploring questions of religion, queerness, race, and caste in South Asian communities through transnational, political and identity-making projects. In their approach to these questions, the projects have varying relationships to time and spatial environments, ranging from archival and commemorative to futurist or speculative. Themes around public space, migration, architecture, and religion are also explored.
Twelve Gates Arts will also collaborate with community and religious organizations to engage audience members in themes related to these exhibits through programming such as panels and artist talks
Community Leaders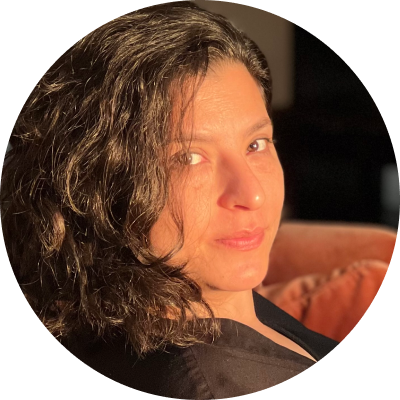 Aisha Khan, Co-Founder, Director
Aisha Zia Khan is Co-founder of Twelve Gates Arts, where as the Executive Director since 2009 she provides a platform for artists and diasporic audiences to present and experience contemporary art projects. Aisha has dedicated her career to curating innovative programs and exhibitions that bridge cultures, foster dialogue, and promote artistic diversity. She brings six years of experience as a Strategic and Financial Analyst at Merrill Lynch to her work. With this expertise, she works towards the founding vision for 12G: a space as expansive and malleable as the artists it accommodates.
Aisha's recently concluded Curatorial Residency in Penn's Asian American Studies Program (ASAM) in spring 2023 (as part of the ASAM's Sachs 2022 Grant) titled "The Third Space: Unfurling Diasporic Arts of South Asia", consisted of a series of programs seeking to highlight Diasporic Arts of South Asia as a distinct, expansive, and emergent tradition within American contemporary art. This residency was not just a critical opportunity for ASAM to premier South Asian American arts in an examination of diaspora, ethnic identity, and immigration history, but also a culmination of her own work highlighting these aspects in artistic productions of diasporic artists.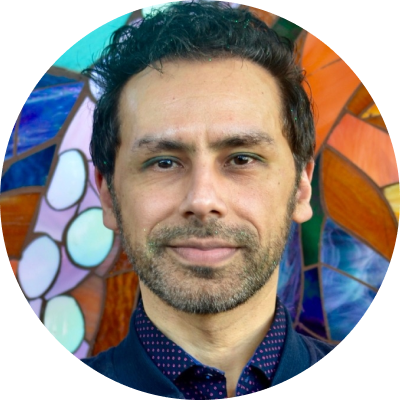 Atif Sheikh, Co-Founder, Curator
Atif Sheikh is the co-founder of 12G and a resident curator. He has a Master's degree in Liberal Arts from University of Pennsylvania and a Bachelor's degree in Computer Science/Math from University of Rochester. Sheikh has curated art exhibitions such as "Not so black & white" 2010, "Cinephiliac" 2013, perform(art)ive 2015, Lived Experiences 2016, "I Bear Witness" 2016, "Take It Like A … ; Contemporary Trends In The Aesthetics Of Violence" 2019, "Sites of Ruin" 2023 and co-curated "New Asian Futurisms" at Asian Arts Initiative 2019 and "Breathing Room" at Leonard Pearlstein Gallery 2020. He was on the jury twice for the Women's Voices Now Film Festival, at Fleisher Art Memorial's Wind Challenge Exhibition in 2019, and the 12G Contemporary Video Arts Exhibition since 2015.
Sadaf Padder, Curator, Conference of Birds (Working Title)
Sadaf Padder is a Brooklyn-based South-Asian-American independent curator, writer, and community organizer. She is the founder of Alpha Arts Alliance, a hyperlocal multidisciplinary collective and creative coaching service that pledges a percentage of all proceeds to youth arts initiatives.
Padder has curated throughout the country including 12 Gates Arts in Philadelphia, Glass Rice in San Francisco, NYAMA Fine art in Chelsea and Knowhere Art in Martha's Vineyard. Her critical writing and curation centers underrepresented art histories and contemporary movements – particularly from the South Asian and Caribbean diasporas. She focuses on themes of neo-mythology, ecology and social justice. Her curations have earned mentions in LA Weekly, Hyperallergic and ArtNews and resulted in acquisitions of BIPOC women artists by the Baltimore Museum of Art, Northwestern University and the Nion McEvoy Foundation. She is a Create Change Alumna with the Laundromat Project and a 2022-23 Emily J. Hall Tremaine Curatorial Fellow via Hyperallergic. You can find her writing on ARTSY and Hyperallergic.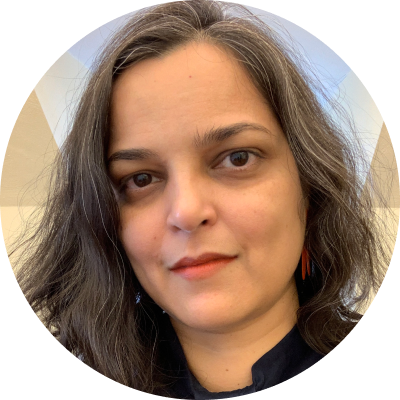 Azra Dawood, PhD, Curator, Palimpsets of Memory (Working Title)
Azra Dawood, PhD, is an independent historian, architect, curator, and educator. Her research on built environments and art practices engages the topics of cultural pluralism, religion and secularism, and critical perspectives on empire and philanthropy. Azra has practiced architecture in Karachi, Austin, and New York City. Her past work includes a dissertation on the institutional projects financed by the Rockefeller philanthropic network in the early twentieth century, which she analyzed through the lens of the network's pursuit of social engineering, the United States' anti-immigration laws, and early twentieth-century theological movements. A related article was published in the Journal of Architecture. Since receiving a doctorate in architectural history from MIT, Azra has taught at several institutions in New York and Texas, including the University of Houston, Bard College, and Pratt Institute. She is also the curator of City of Faith: Religion, Activism, and Urban Space, an exhibition currently on view at the Museum of the City of New York. Her curatorial projects center socially-engaged approaches to public history. Past projects include a web-based interactive timeline showing how the COVID-19 pandemic and 2020's Black Lives Matter protests transformed public space and life in New York City..