Asian-American Christian Network of Atlanta (AACNA)
Connecting Asian-American Christians in Atlanta to do Justice and Mercy
Since the Atlanta spa shootings of 2021, we have created spaces for the Asian-America Christian community in metro Atlanta to gather for encouragement in our faith journeys, to be reminded of the past while seeking God for our future, to amplify Asian-American stories, and to be a resource to the broader church in Atlanta.
We propose a series of community dinners and annual events which will gather Asian-American Christians across church and denominational differences as well as non-AAPI allies who are interested in learning about AAPI issues from a Christian faith perspective.
Since 2022, we have held an annual event called Remember and Renew around the anniversary date of the Atlanta Spa shootings (March 21, 2021). We also will hold an AAPI History event around May featuring an Asian-American historian speaking about Asian-American Christian history. All of our events allow time for conversations around meals for fellowship and debriefing the speaker topics.
This year, we are adding quarterly community dinners to hear from local nonprofit leaders serving the AAPI community, so that AAPI Christians can be more aware of the challenges and opportunities facing our communities and learn ways to become more engaged.
Community Leader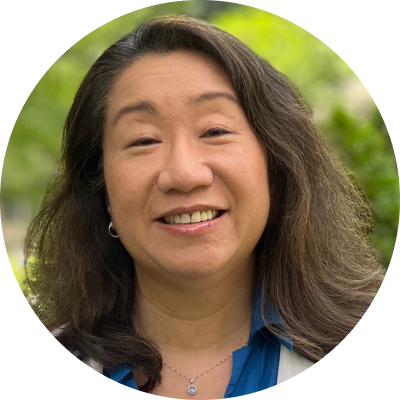 Rev. Irene Eng Wong
Rev. Irene Eng Wong is the organizer of the Asian-American Christian Network of Atlanta (AACNA).  Irene is a PCUSA minister who serves as the Executive Director of AMIS (Atlanta Ministry with International Students) and is a part-time pastor. Irene is an American of Chinese descent. Born in Cleveland, Ohio, she grew up in Queens, New York City, and graduated from Brown University.  After college, Irene served as a campus minister with InterVarsity Christian Fellowship for 10 years before graduating from Fuller Theological Seminary with an M.Div. She has been living in Atlanta, GA with her husband and children for almost 20 years.