Asian American Violence Reduction Coalition (AAVRC)
The Asian American Violence Reduction Coalition (AAVRC) is a partnership of the Chin Community of Indiana (CCI) and Englewood Community Development Corporation (ECDC), who have come together to build a coalition led by Chin congregations to address the growing prevalence of violence among the youth of the Chin community around greater Indianapolis. After just a few decades, the Chin people now number over 30,000 on the southside of Indianapolis, which is the largest concentration of their population outside of Burma (officially Myanmar). In more recent years, the second generation of Chin young people are struggling immensely to find a space of belonging between their traditional, church-based Chin culture and the emerging globalized, technological formation of urban America. As such, gang violence has been on the rise in the Chin community. Our coalitional work will unfold in three areas over two years: (1) Education, (2) Recreation, and (3) Mentorship. Our key strategy in developing a coalition to reduce violence among Chin Hoosiers is to build a network across experience, discipline, and sectors bringing a diversity of expertise, perspectives, and capacity. And lastly, we intend to publicly share the progress of our initiative through the launch of a new podcast.
Community Leaders
Julie Zing
Julie Zing serves the Chin Community of Indiana (CCI) as their Executive Director. She is a wife and a mother of Ethan, who's 9 months old. Taking the position as the ED is getting out of her comfort zone and choosing to make a difference in other people's lives through CCI. At the end of the day, it is not about whether she made progress or success in life but about the people that she is surrounded by. She is grateful for people that she works with, especially to the clients who have taught her different things in different ways.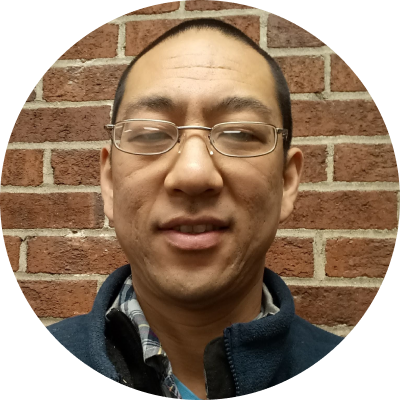 Josh Livingston
Josh Livingston is a husband, father of six children, writer, and community developer currently residing on the Near Eastside of Indianapolis. He is a member of Englewood Christian Church and staff person with Englewood Community Development Corporation. There, he serves as the Director of Congregational Engagement and Program Manager for the Cultivating Communities initiative. He also serves on the leadership team for the Englewood Review of Books, where he is a regular contributor.